Tennis is another of the favorites activities in Palm Springs and surrounding cities. 
The Coachella Valley is home to some of the best tennis courts and playing weather in America.
 Palm Desert Tennis Club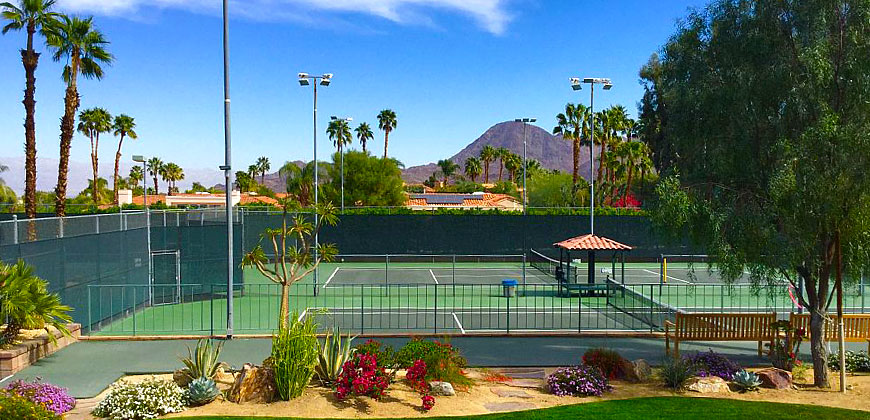 It has been called the best kept tennis secret in the Coachella Valley.
High off the desert floor, with spectacular mountain and valley views, the Palm Desert Tennis Club (PDTC) is a gated community spread over 20 acres in South Palm Desert.
The PDTC is centrally located just 5 minutes south of El Paseo in the heart of Palm Desert.
This lush and beautiful region is a favorite for cyclists, hikers and visitors to the famous Living Desert Zoo.
Indian Wells
Tennis Garden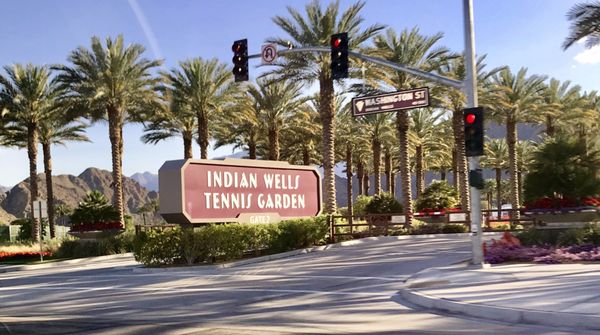 Located 15 miles Southeast of Palm Springs in the resort community of Indian Wells. Indian Wells Tennis Garden is one of the world's most revered and critically-acclaimed sports and entertainment venues. The state-of-the-art facility isa year-round tennis club that is open to the public, and also plays host to incredible live music performances and diverse sporting events. Including the world's largest combined men's and women's tennis tournament.
Palm Desert Tennis Club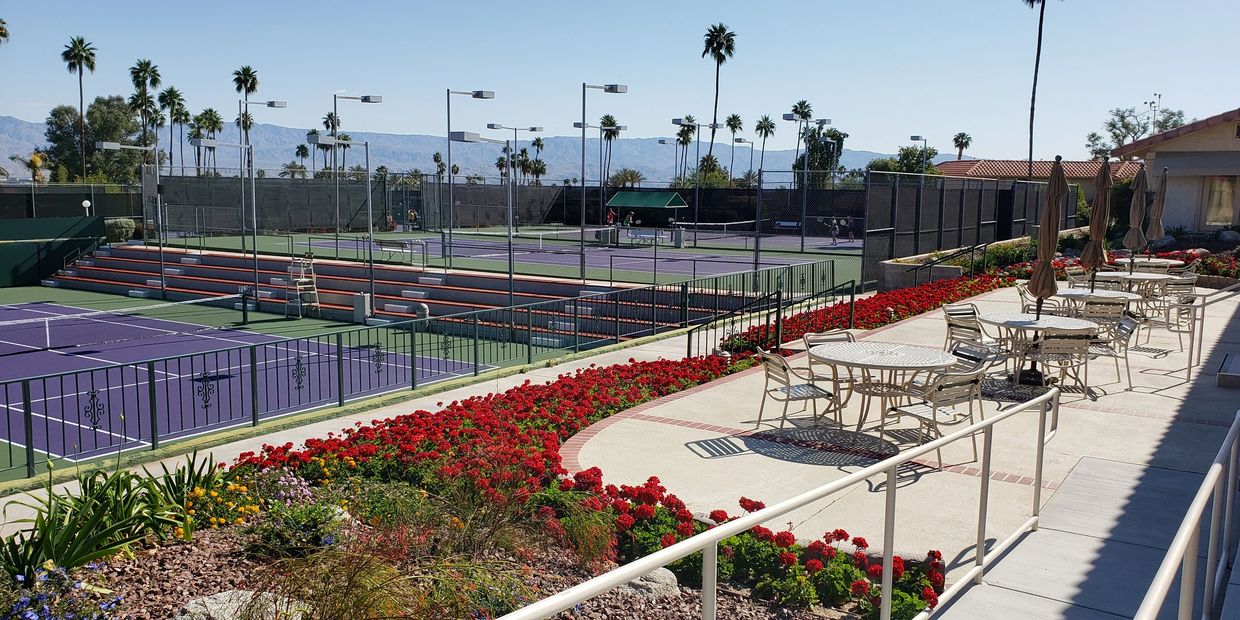 Deep Canyon Tennis Club, is a vacation destination in the heart of Palm Desert, you will find 12 tennis courts, 2 tennis pros and the most congenial, friendly group of people you will find anywhere! They also have 12 swimming pools, 6 pickle ball courts, Bocce ball court, putting green, work-out from, clubhouse and extensive greenbelts.