Palm Springs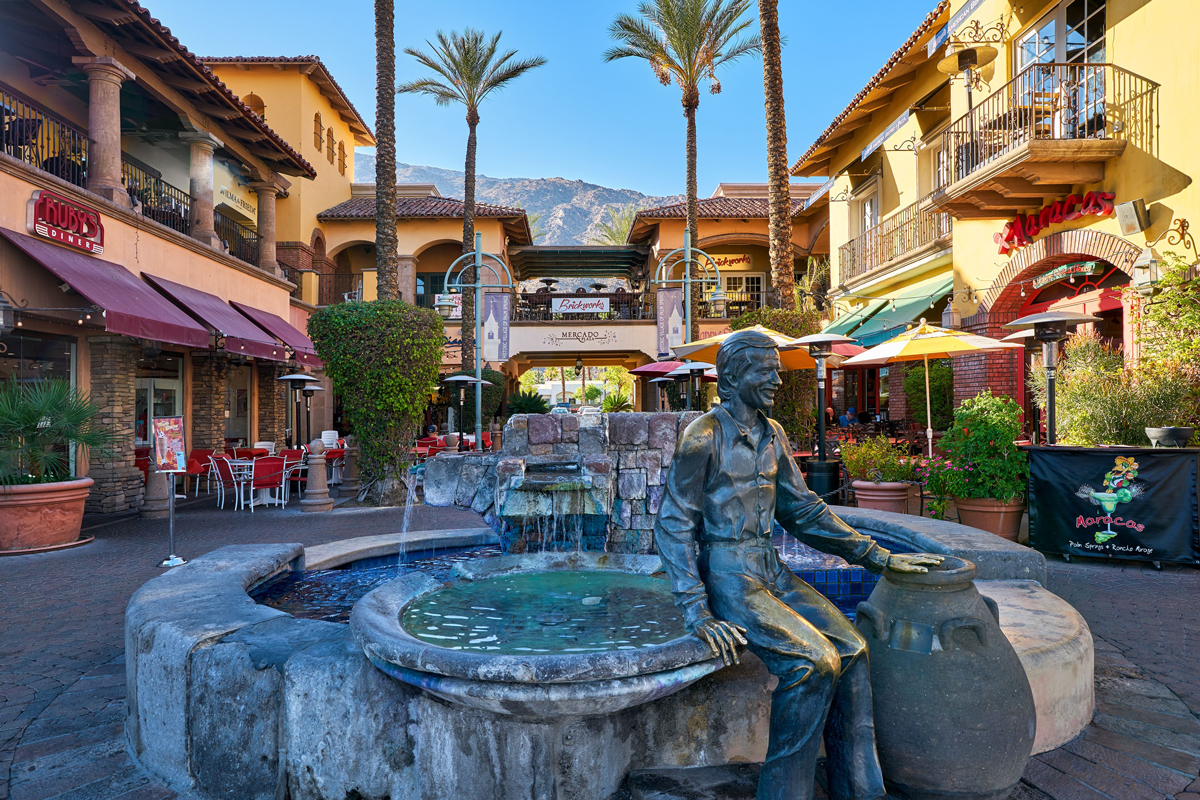 You'll love it here
We want to express our appreciation to both new and long-time residents who have chosen Palm Springs as their place of residence. While Palm Springs is widely recognized as a popular tourist destination that attracts visitors from around the world, we also take great pride in the exceptional quality of life enjoyed by our residents.
Palm Springs is a self-sufficient city, equipped with its own dedicated Police and Fire Departments. Our community offers a wonderful library, a variety of cultural attractions, and beautiful parks, including a dedicated dog park for our beloved four-legged companions.
In Palm Springs, convenience is always within reach. Whether you're seeking outdoor adventures like hiking, indulging in shopping therapy, catching a movie, or enjoying a delicious meal, everything you desire is just a short distance away. Given the importance of tourism to our local economy, we have a genuine talent for providing entertainment. We encourage you to explore our event calendar and immerse yourself in the numerous special occasions we host throughout the year, such as the Palm Springs International Film Festival, the Festival of Lights Parade, and the vibrant VillageFest held every Thursday evening.
As you navigate our diverse neighborhoods, whether on foot, bicycle, or by car, you'll be embraced by a strong sense of community. Palm Springs showcases a range of architectural styles, but we all share a collective pride in our homes.
No matter where you reside within Palm Springs, we sincerely hope you connect with your neighbors and take advantage of the abundant opportunities that lie just beyond your doorstep. Embrace the vibrant lifestyle that Palm Springs offers; it truly is an extraordinary place to call home.
Rancho Mirage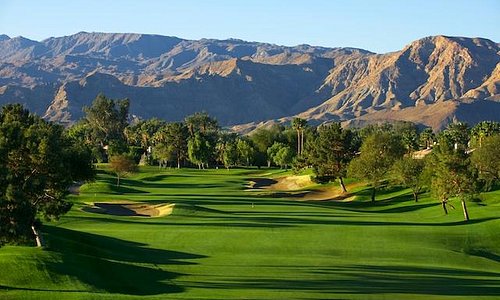 The residential base stands as the community's most valuable asset, but Rancho Mirage's prestigious reputation is further bolstered by its prominent non-residential establishments. These include three esteemed resort hotels: Rancho Las Palmas Resort and Spa, The Ritz Carlton, and Westin Mission Hills. Additionally, notable institutions like Eisenhower Medical Center, the Betty Ford Center, and The River at Rancho Mirage entertainment and retail center have contributed to the city's elevated image. These facilities have garnered national and international recognition for their exceptional quality. With a strong residential foundation and these outstanding establishments, Rancho Mirage has emerged as a prominent community within the Coachella Valley.
Being among the first communities in the Coachella Valley to recognize the demand for high-quality residential and resort housing, Rancho Mirage has enjoyed widespread name recognition as one of the most affluent residential areas in the region. As the Coachella Valley continues to experience growth, the abundance of available vacant land has created competition among various areas for desirable new development projects.
In 2018 alone, construction activities in Rancho Mirage accounted for over $86.4 million in building permit valuations. This included over $42.9 million in single-family residential construction and over $43.5 million in commercial and other construction, encompassing additions, renovations, and energy-saving equipment upgrades. Currently, numerous projects, ranging from residential developments to retail centers, medical facilities, office spaces, and hotels, are at different stages of the planning process.
Palm Desert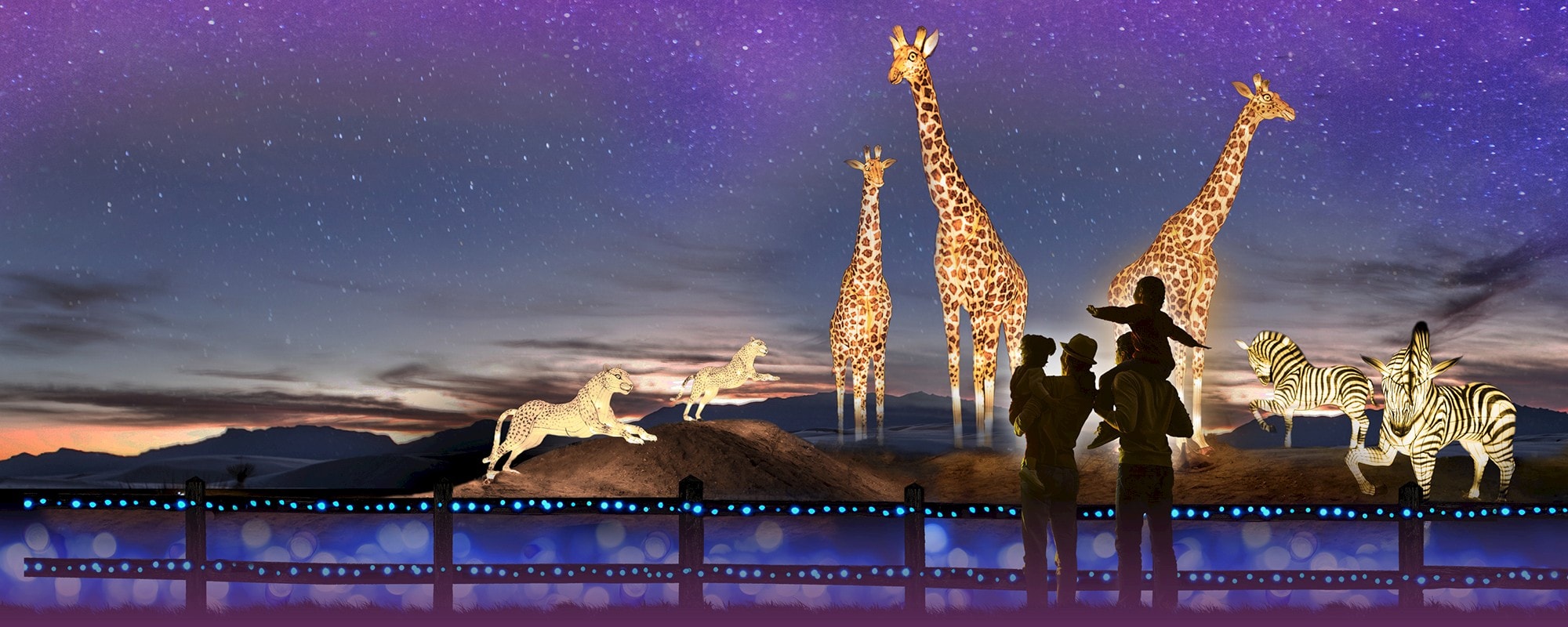 Find your Happy Place


Palm Desert is a thriving year-round community with the natural beauty and  cultural and recreational amenities of a resort destination.   The City features big-city resources in a friendly, small-town setting and offers first-class educational facilities, a variety of real estate options, abundant job opportunities, safe and clean streets, and plentiful shopping and community events. Palm Desert residents benefit from it all.
Cultural and recreational opportunities abound in Palm Desert. The community's love affair with art is evident throughout the City.
From Palm Desert's renowned Art in Public Places Program to its collection of more than 30 art galleries, you'll find an eclectic array of visual art that enhances the natural beauty of the City.
Visit the City's own Art in Public Places Art in Public Places website for photos, videos, and tours of the more than 150 artworks in the program.
An exciting addition to the City's cultural amenities is the new Palm Springs Art Museum in Palm Desert. The 8,400-square-foot building features ongoing exhibitions of internationally important sculpture, painting, photography, art glass, architecture, and design. Outdoors, 250,000 square feet of native plantings, winding pathways, and water features will be enhanced by major sculptures in abstract and representational styles.
The City's outdoor and recreational opportunities are endless.  Play golf or just enjoy breakfast, lunch, and the scenery at Desert Willow Golf Resort.  A variety of hiking and bicycling trails offer trails easy enough for beginners while others will challenge even the most experienced. Trail maps are available at the Palm Desert Visitor Services Counter.  The Living Desert Zoo & Botanical Garden is one of the City's most popular natural wonders. This 1,200 acre preserve features 400 fascinating desert animals, Native American exhibits, hiking trails, and more.
Palm Desert is proud of its 14 parks enjoyed by residents and visitors alike. Many of them feature skate and dog parks, playgrounds, picnic tables, and various sport courts. Click here for a complete listing of the City's parks, their amenities, and locations. 
Special events held throughout the year round out this special community. 
From the annual Golf Cart Parade to the City's Summer Concert Series, there's always something happening for all ages in Palm Desert.    

Indian Wells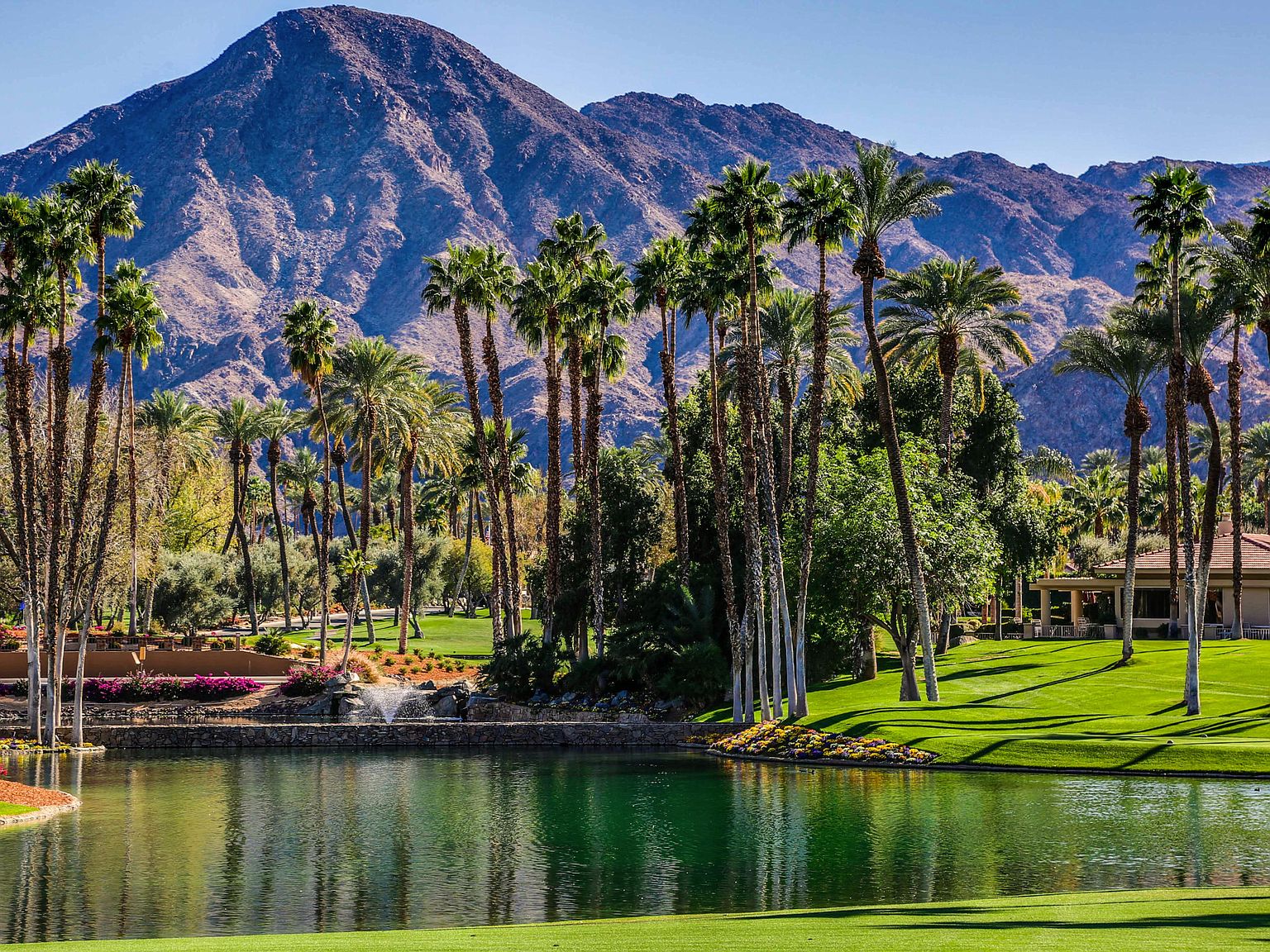 Exceptional Lifestyle 
An exceptional quality of life awaits you in this tranquil and luxurious desert oasis. You and your family will enjoy year-round recreational activities like swimming, golf and tennis; a vibrant cultural landscape, outstanding public services, and a host of distinctive resident benefits. The City of Indian Wells has one of the finest Resident benefit programs in the nation. With a Resident Benefit Card, residents enjoy select discounts at the Indian Wells Golf Resort, BNP Paribas Open, and all four Indian Wells resort properties.The City along with its resort partners also hosts several exclusive resident events throughout the year including Patio Parties, socials, and an annual State of the City. Other special events include: WildLights evening at The Living Desert, Memorial and Veteran's day ceremony, complimentary art tour to the The Galen/Palm Springs Art Museum, Resident Day at the Tennis Garden, Indian Wells Golf Tournament and much more.
Amenities Include
Exclusive city-sponsored events

Selected resident discounts at the four resorts and the Indian Wells Golf Resort

Rear Yard Trash Service, nothing on the curb, ever.

Community Garden

Easy access to top-rated medical and academic facilities
La Quinta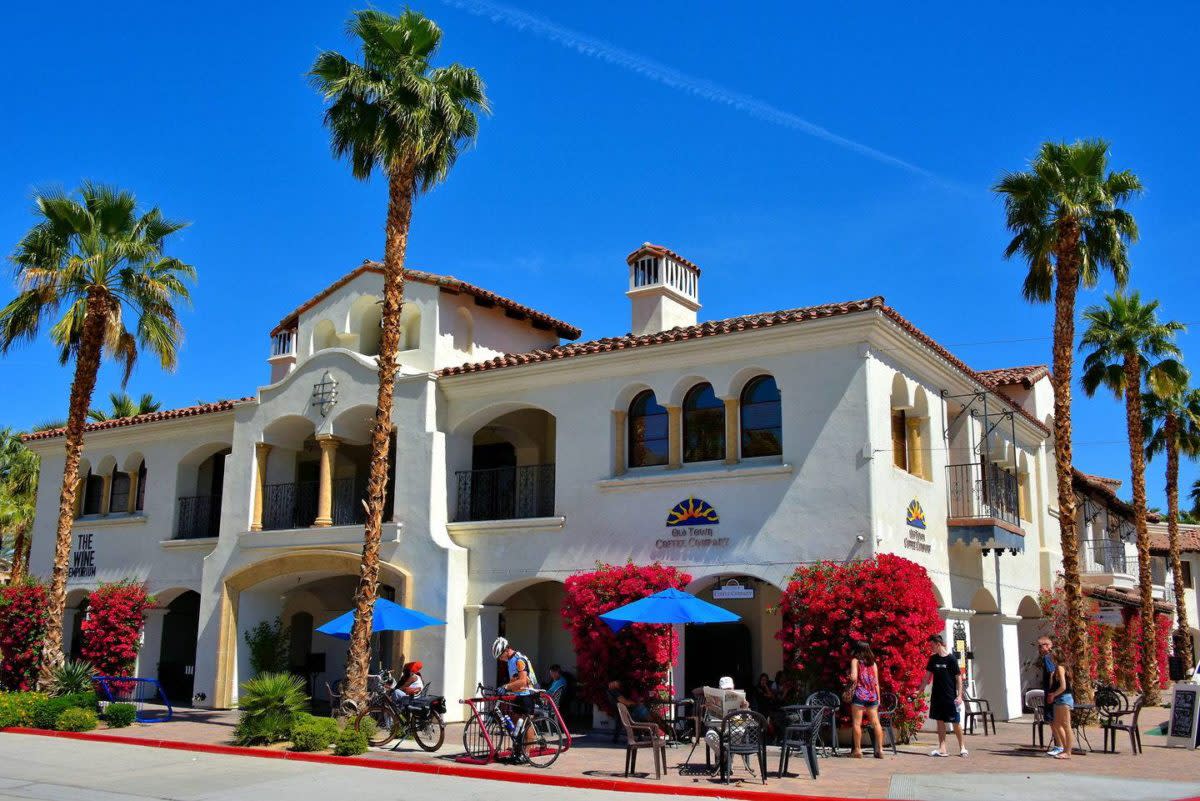 The Gem of the Desert
The city of La Quinta, California is located in Riverside County in the Coachella Valley and is known as the Gem of the Desert. La Quinta is a picturesque town surrounded almost completely by the Santa Rosa Mountains. Home to 25 golf courses, 16 parks, and miles of hiking and biking trails, La Quinta is a truly remarkable place to call home.
If you are looking for a beautiful place to live with a myriad of activities nearby, consider moving to La Quinta for these and several of the other reasons listed below.
La Quinta boasts an impressive collection of over 16 stunning parks within its community. There are countless reasons to embrace the outdoors and stay active in this area, except, of course, during scorching hot days. Thanks to its warm winters and hot summers, La Quinta offers a plethora of outdoor activities that can be enjoyed year-round. Moreover, with its unique blend of a small-town atmosphere and proximity to larger cities, residents enjoy the best of both worlds.he tight-knit community of La Quinta takes great pride in their city, fostering a strong sense of belonging among its residents. This is evident in the enthusiastic support shown at local high school sporting events and various community gatherings.
La Quinta provides an extensive range of recreational programs for both adults and children. In addition to before- and after-school care options, there is a wide variety of fitness and sports programs available. Whether you prefer yoga, tai chi, Pilates, cardio and strength training, or Zumba, there's a fitness program to suit your needs. Likewise, sports enthusiasts of all ages can find a program tailored to their interests, including softball, baseball, soccer, football, and cheerleading.
As if the tranquil beauty of La Quinta wasn't enough, the community also hosts exciting events and festivals that attract both local residents and travelers to the desert. Each year, renowned music festivals like Stagecoach and Coachella grace the La Quinta area, adding a vibrant touch to this typically serene city. Furthermore, golf enthusiasts will be thrilled to know that the PGA West Stadium Course attracts top-notch players and often hosts tournaments, while the annual BNP Paribas Open takes place in Indian Wells, just a stone's throw away.
In summary, La Quinta offers a remarkable combination of natural beauty, an active lifestyle, and engaging community events. Whether you're looking to immerse yourself in the great outdoors, participate in recreational programs, or enjoy the excitement of local festivals and sporting events, La Quinta provides a haven for residents and visitors alike.